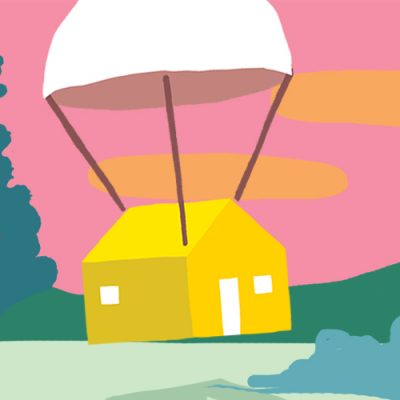 On 21st September 2011, the first Food Assembly opened its doors. The collection was at the Fauga in the suburbs of Toulouse in France. Members, Friends, Neighbours and the curious cats gathered with the host, Odile, to collect the delicious local products they had pre-ordered online… Today,The Food Assembly has spread throughout Europe, creating a network of more than 1500 Food Assemblies.
2010 – The idea was born
The concept for The Food Assembly was created by designer Guilhem Chéron, and began to grow when he joined with two partners, Marc-David Choukroun and Mounir Mahjoubi, to start the company Equanum in France with the brand La Ruche qui dit Oui !.
2011 – The very first Food Assembly
In the suburbs of Toulouse in France, on 21st September 2011, the first collection in the history of The Food Assembly took place.
2013 – The Food Assembly becomes European
After two years of existence, The Food Assembly concept crosses borders. Belgium is the first to open Ruches outside France. Germany, Italy and Spain will join soon…
2014 – Making our social values official
The Food Assembly receives ESUS certification; becoming a socially valuable company based on solidarity. Democratic governance is put in place and compensation of employees and profits are regulated. The Food Assembly has also been B-Corp approved since 2017.
2016 – 1,000 Food Assemblies and counting
In spring 2016, the network had grown to a thousand Food Assemblies, more than 135,000 active members and 5,000 Producers. We're celebrating at the local pub!
2018 (Summer) – Change of Captain
After 8 years in charge of The Food Assembly Marc-David Choukroun leaves for new adventures and Grégoire de Tilly takes his place.
2018 (September) – They said yes!
On September 18, 2018, The Food Assembly and Le Comptoir local chose to combine their strengths, energies and delicacies to become one: La Ruche qui dit Oui ! à la maison home delivery service.