The Food Assembly in words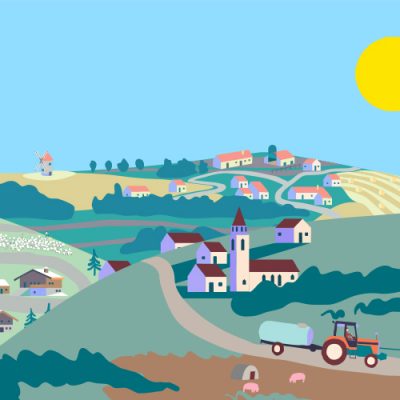 If The Food Assembly was an animal, it would be… What if it was a dish? Let's make it simple. The Food Assembly allows consumers to buy healthy, quality products directly from producers by providing them with fair economic opportunities. To achieve this, The Food Assembly puts all its heart, values and passion into it. The proof is in the pudding!
fair
What is right is good, and vice versa. Here, more than 80% of the price goes to producers, in comparison to other food systems where producers may only get 6%.
direct
No more middle men, no more wholesalers, at The Food Assembly customers buy directly from producers. They can even meet them in person, unlike most shops and supermarkets.
local
Why should food travel five times around the world before it reaches our plates? At The Food Assembly, we prefer locally produced food. It tastes better and it's good for the environment.
pleasure
There is no guilty pleasure, just actual pleasure! We like good things, things that taste amazing because they've been created by a farmer doing an outstanding job. Some products even take you back to childhood. Have you ever tasted yogurt directly from a farm dairy?
community
AtThe Food Assembly we're never alone. Links are constantly forged between customers and producers, between neighbours, between friends of neighbours. The day we have a family reunion, we'll need hundreds of thousands of drinks!
transition
Revolutions don't happen in a day. Developing sustainable agricultural practices and giving citizens the means to regain control over their food system takes time. With patience and guidance, The Food Assembly accompanies producers and customers on the journey of food transition.
web
The Food Assembly uses the power of the internet to accelerate the success of short food supply chains and bring the worlds of consumption and production closer together. And it works, 1.5 million people are now registered on the platform.
diversity
Since we love biodiversity in the fields and on our plates, we also appreciate it in The Food Assembly network. Whether you are in a city, town, village or open countryside, a student, young professional or retired, a business or an association, everyone is welcome.
freedom
Knowing what you put on your plate, choosing what you get for your shopping, freeing yourself from the temptation of supermarket 2 for 1 deals, at The Food Assembly there is no shopping trolley, everyone is free to order whichever products they desire.